I put off creating a room of my own for several years. I had many, many excuses. Some valid, some completely ridiculous. Everything from our home or apartment was too small, or the office furniture was too expensive, or the couch and tray table was working just fine! Any of that sound familiar to you? When I finally did create my own space, I noticed three benefits immediately.
1. I could leave the room.
I love writing and I could spend hours updating websites, talking with clients, and scouting for new leads. Before I had a dedicated workspace, I had trouble turning off and disconnecting from the hustle that kept me from unwinding. Having a dedicated workspace allows me to exit that area and leave the work behind while I enjoy my family or the outdoors.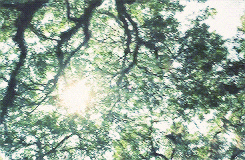 2. I could close the door.
Did you see the BBC Dad video? Of course you did! That was hilarious.
Do you know what's not hilarious? Loud video games while I'm on a call with a client, cats walking across the keyboard while I'm formatting a white paper, or fighting with headphone wires while getting into my writing groove. When I designated a room in my house for my work, I could close the door and avoid these issues. My home is now less stressful and I can deliver top-notch customer service to my clients.
3. I could make it my own.
When I work, I need to be in an environment where I feel calm, creative and inspired. I don't want to look at the dirty dishes I haven't gotten to or the laundry that has my name on it. My workspace is a place with light purple walls, white trim, and green plants. It's exactly where I need to be when I'm tackling a challenging client project.
 My new work area did take up space in my home and it was an investment. But the benefits far outway the cost. I'm more productive and happy in a workspace that I could choose to be in, keep it private, and make it personal. If you're still working at your kitchen counter, I'd strongly encourage you to give yourself permission to create your own workspace and have fun doing it. Let me know how it goes!